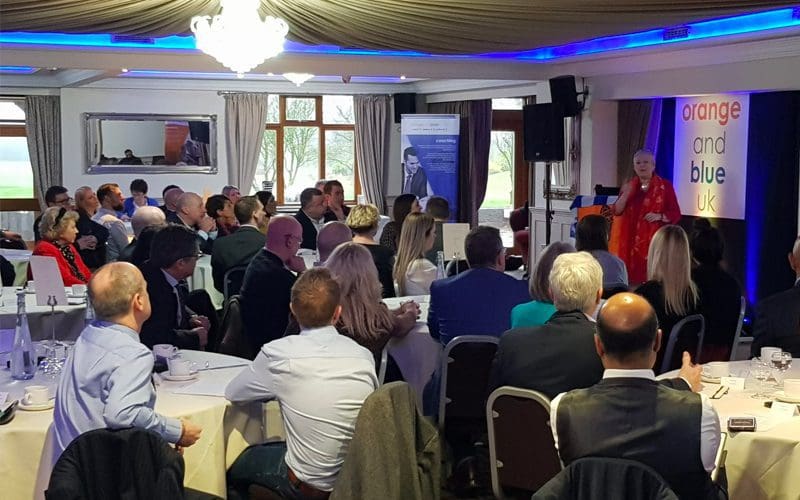 Packed house at Birmingham Leaders event
Over 60 delegates attended a recent Leadership Lunch hosted by Mark Tonks, LMI UK's director based in Birmingham.
The event, one of a series of four quarterly lunches featured interactive discussion and debate among a peer group of local business leaders, owners and senior executives on the challenge of leadership, as well as two guest speakers.
Deb Leary OBE, CEO of Forensic Pathways and Natalie Queiroz, motivational speaker and anti knife crime campaigner left the delegates speechless with their own personal journeys of courage, resilience and ultimate success in the face extreme personal and professional challenge.
The next lunch is scheduled for Monday April 20th and interested parties should contact Mark on mark@orangeandblue.uk for further information.