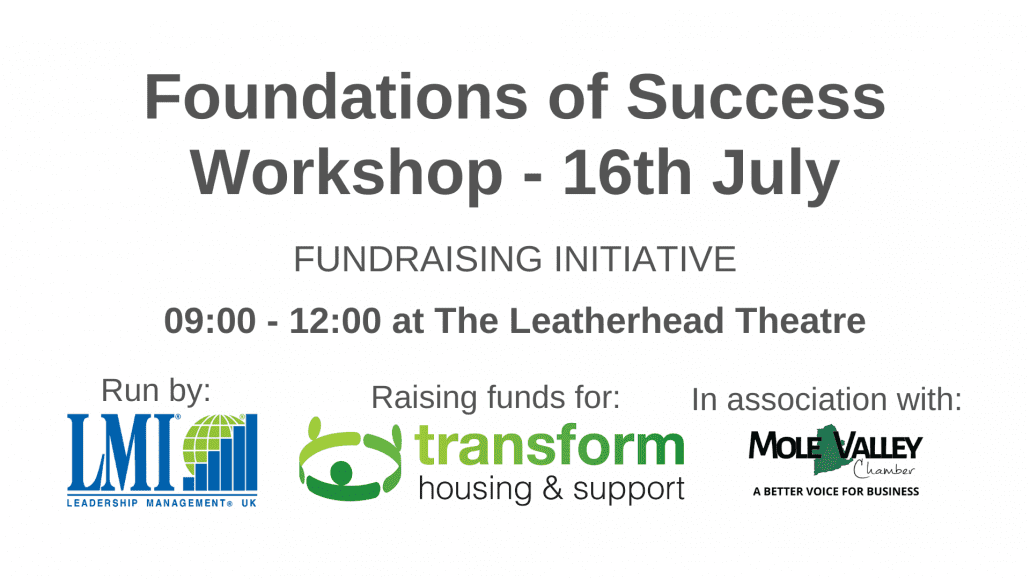 Fundraising Workshop for Transform Housing
LMI UK are delighted to be working with Mole Valley Chamber of Commerce and Leatherhead Theatre to run our Foundations of Success workshop for the business community in support of Transform Housing and Support, a fantastic charity helping homeless and vulnerable people in Surrey.
Places are available to book for free and all delegates will be invited to make a donation to Transform at the end based on the value they have gained from the workshop. No pressure then to make it one of the best ever!
"We are so pleased to be involved with this event. Transform is an amazing organisation and we hope we can help raise loads of cash to support their work. The LMI Foundations workshop is always really well received so it'll be a win for everyone who attends" said Nick Howes.
Details and booking here:
https://www.linkedin.com/events/foundationsofsuccessworkshop-ra6798529569600094208/