Spring 2016 – open programmes launching in Winchester, Coventry & Surrey.
MOC covers all the major 'life skills' subject areas that employers, teachers, parents & careers advisors are continually saying young people need to develop in order to be successful in their chosen vocation, in their relationships and in fulfilling their potential. In addition, participants are also provided with LMI's world class planning & goal settings tools which significantly impacts their personal effectiveness.
The MOC programmes contains 10 modules and is delivered over 20 weeks, with participants working on one lesson for 2 weeks, coming together with the whole group for a 90 minute review & application workshop at the end of each fortnight. These workshops are dynamic, interactive sessions where participants are able to express their ideas and feedback on how they have been inspired. Participation in these sessions helps develop confidence and desire to make the most of their talents and opportunities.
The ten programme modules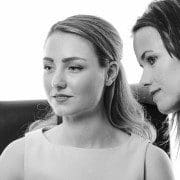 At the time I was studying for my A Levels. MOC was perfect at this time as it helped me keep a positive and focused mindset proving that a "positive attitude leads to positive results."
Since completing MOC I have passed my driving test first time, got 3 A's at A Level, allowing me to get into my first choice University. I achieved over a 1st overall in my first year at Uni.
I would highly recommend the programme as it allows you to evaluate how you approached challenges in the past, giving you the opportunity to achieve more by simply adjusting your mindset.
Contact us for more information on  0800 116 4749